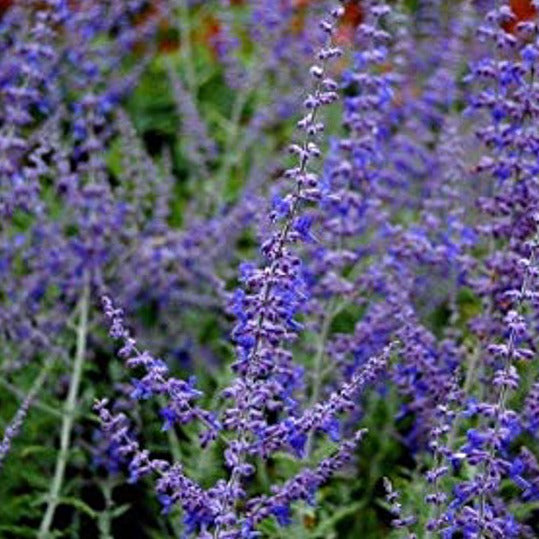 Perovskia (Russian Sage)
Check in store availability!
Original price
$4.99
-
Original price
$4.99
Aromatic flowers complement lacy foliage. Striking as a filler for the garden or bouquet. Attractive with pink, yellow and purple flowers; try it with daylilies, garden phlox or balloon flowers. Drought tolerant. Cut back to 4-6" in spring. Water weekly during dry spells, pinch back for fuller appearance.