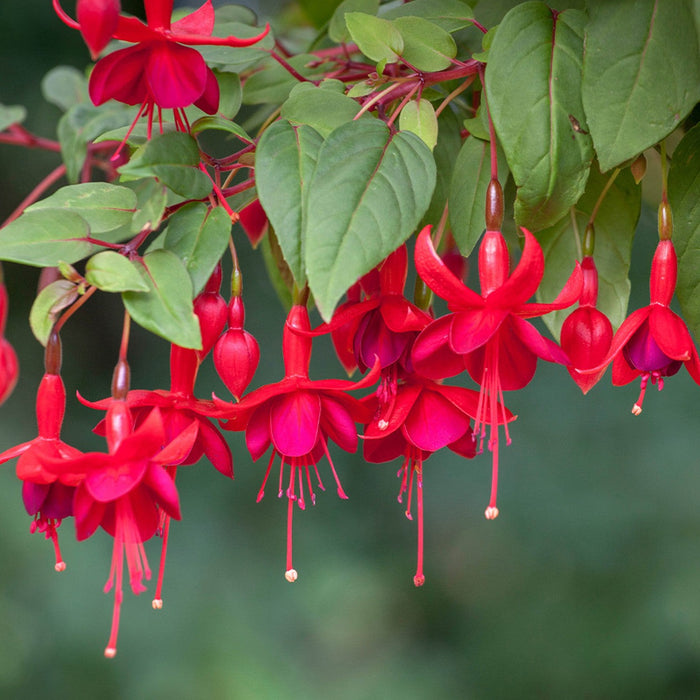 Fuchsia Hanging Basket
Check in store availability!
Original price
$12.99
-
Original price
$12.99
These attractive mini fuchsias are heat and sun tolerant. The bicoloured flowers dangle from stiff, upright stems and bloom all season, withstanding heat and rain. Prefers a cool site with moist, well-drained soil, sheltered from drying winds. Great for containers or try in beds. Water 2 to 3 times per week, keep weed-free.