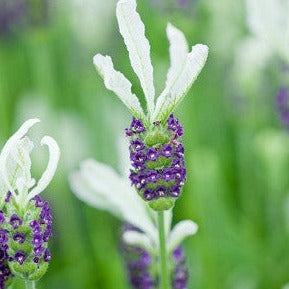 Lavender Elegance Snow
Check in store availability!
Original price
$3.99
-
Original price
$3.99
Wonderfully aromatic flowers and leaves; outstanding in butterfly, herb or rock gardens. Attractive planted with yarrows or sedums, or used as a low hedge. Dried flowers or leaves are valued for us in potpourri, sachets or everlasting arrangements. Water weekly during dry spells, divide every 3 to 5 years.
French Lavender